Broader and deeper
protein content for optimized
discovery potential
Accelerate your research in oncology, neurology,
cardiology, infectious disease, and more
Introducing the SomaScan® 11K Assay
The SomaScan Assay, the industry-leading multiplex proteomics platform, is now capable of 11,000 protein measurements, enabling unmatched biomarker discovery and drug target identification research. This means you can now access half the human proteome.
The broadest, deepest disease coverage is now available to you
The new 11,000-plex menu is the most powerful proteomics solution today. Covering half of the genetically encoded human proteome, researchers can now decipher human biology by casting the widest net possible.
We took a broad approach to selecting new protein targets, and have mapped the protein coverage in biological processes and various disease areas, shown at right.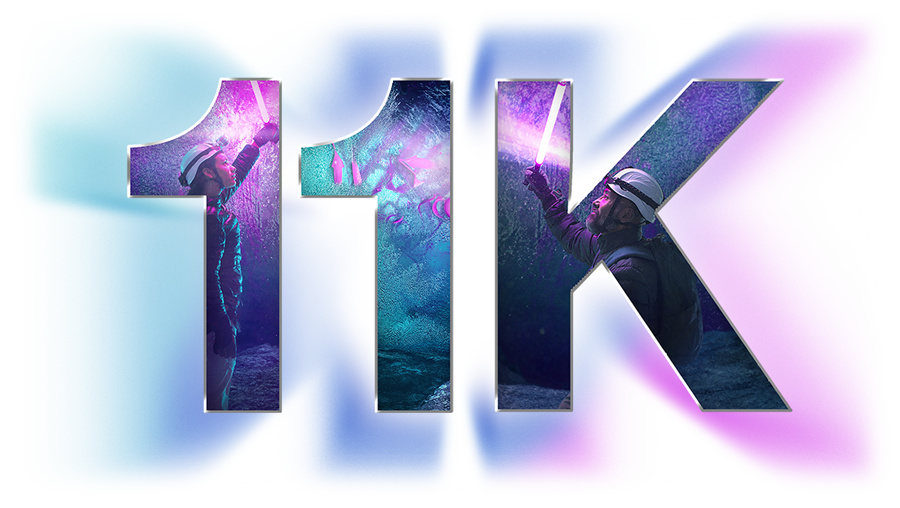 Want to be one of the first to view the 11,000 protein targets detected by the SomaScan 11K Assay?
Detect proteins across every major biological pathway
% Proteomic Coverage by Platform for Selected Pathways
Our precision is backed by orthogonal validation
From our original 1,300-plex menu to today, we have maintained consistent quality metrics for specificity, sensitivity, reproducibility, and more.
Our customers rely on consistent quality, so they know their data is always accurate and meaningful. To meet their needs, SomaLogic provides the largest number of protein measurements and the greatest number of orthogonally confirmed protein reagents in the proteomics industry.
Primary validation of all SOMAmer® Reagents includes:
Determination of equilibrium binding affinity dissociation constant
Pull down assay of cognate protein from buffer
Demonstration of buffer dose response in the SomaScan Assay
Estimation of endogenous cognate protein signals in plasma
Required for inclusion in the SomaScan Assay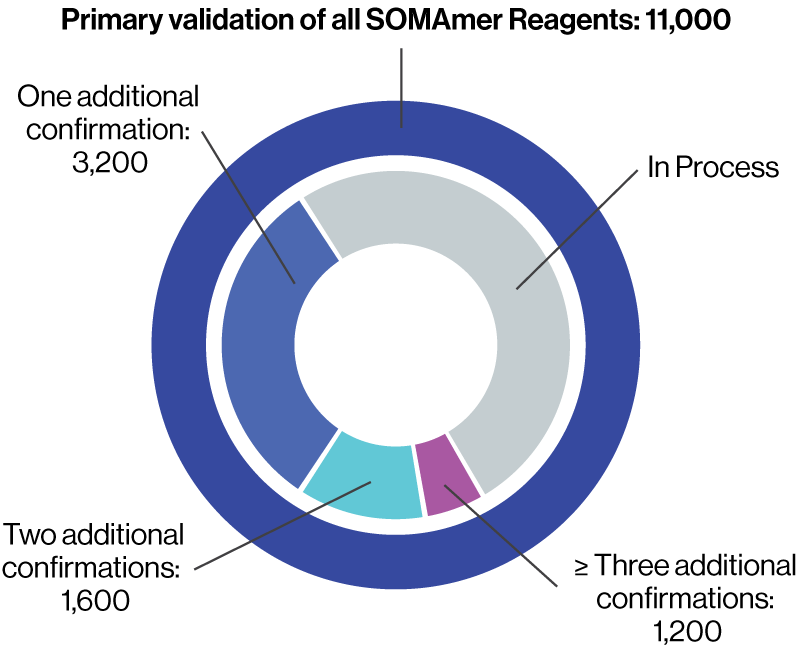 Over 6,000 SOMAmer Reagents have multiple forms of orthogonal validation
Approximately 3,000 SOMAmer Reagents have undergone three or more types of specificity testing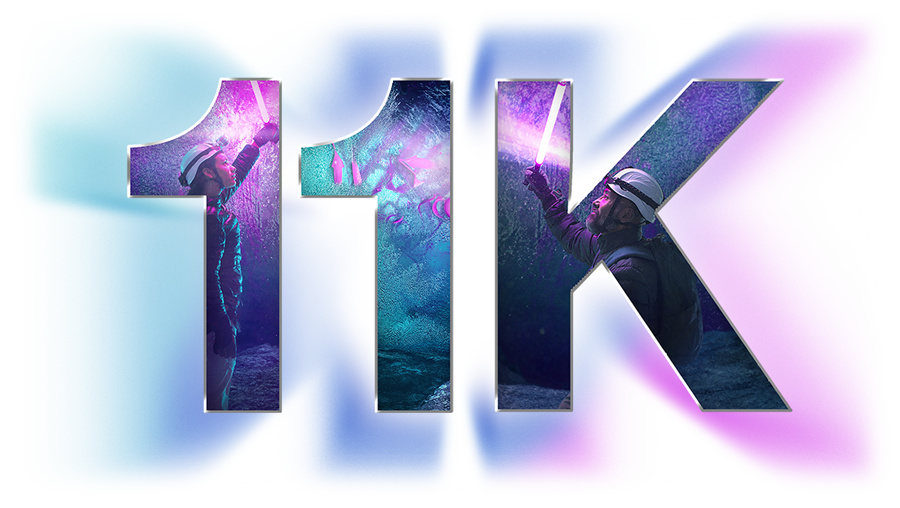 More targets = More discoveries
Analyze half the proteome – and discover even more.


SomaLogic's CLIA-certified,
CAP-accredited laboratory
(USA)
SomaScan
Assay Services
are available at



SomaLogic
Authorized Sites
(Worldwide)
SomaScan 11K Assay Services are available at:
White paper

Ensuring reproducibility in proteomics: why coefficient of variation is a critical metric 
Multiomics

Proteomics for fully-informed genomics analysis
Webinar

Coffee chat: Advanced proteomic analysis
Webinar

Improving clinical development productivity with high-plex proteomics
Curated publications

Publications