High-plex protein profiling for cancer research: Maximize target selection and validation
The SomaScan® Assay measures 7,000 proteins in a 55-μL blood sample and efficiently detects
low-abundance proteins in complex biological samples
The pioneering SomaScan® Assay empowers discovery
Achieve high-plex protein analysis to reveal more biological insights and accelerate your cancer research. Identify proteins and protein networks related to the origin, proliferation and metastasis of solid tumor and blood-based cancers. Drive early discovery and validation for translational science and pre-clinical research.
Customize your analysis for targeted results
Choose the 7,000-protein assay or a specialized panel of select protein targets.
Choose from:
What's your biomarker challenge?
The SomaScan Assay is the premier high-plex, high-throughput assay for protein profiling
| Feature | Benefit |
| --- | --- |
| Profiles 7,000 different proteins from only 55 μL of plasma/serum | Obtain the most biological insights into proteins and protein networks – simultaneously |
| Compatible for use with blood and other complex biological fluids and tissue | Eliminate complex sample preparation inherent in mass spectrometry |
| 10-log dynamic range from femtomolar to micromolar | Achieve sensitive detection of low-abundance proteins |
| ~5% median coefficient of variation (CV) | Maintain intra- and inter-assay reproducibility across samples/projects |
SomaSignal® pre-analytical variation (PAV) tests ensure data accuracy
SomaLogic customer portal provides enhanced data interpretation and visualization
Options for specialized, customized panels
New to proteomics?
The human proteome orchestrates the majority of biological processes.
Currently, >90% of drug targets are proteins1.
Learn more about the SomaScan Platform
Technical Info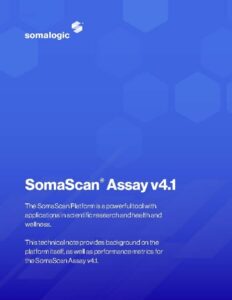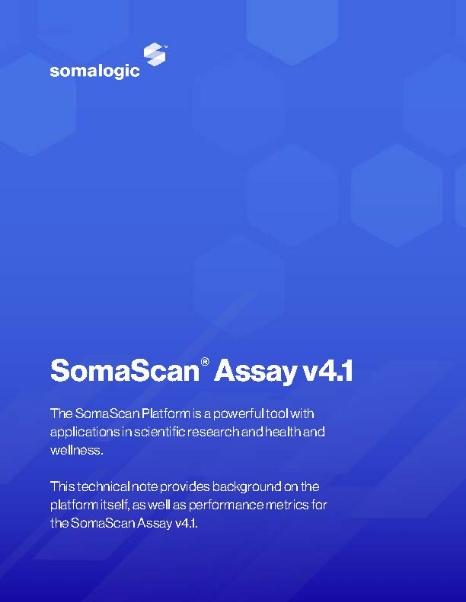 SomaScan Assay 4.1 Tech Note
The SomaScan® Platform is a powerful tool with applications in scientific research and health and wellness. This technical note provides background on the platform itself, as well as performance metrics for the SomaScan® Assay v4.1.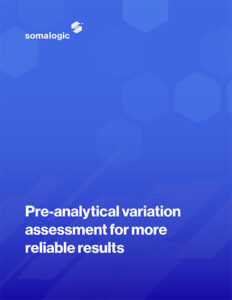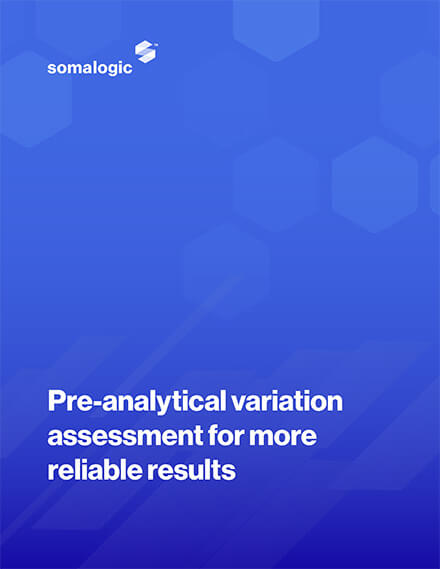 Pre-analytical variation assessment for more reliable results
In biomarker discovery, it is critical to assess any pre-analytical variation in order to avoid artificial bias in the intended measurements. Pre-analytical variation may arise from both avoidable and unavoidable factors, resulting in misleading data and incorrect conclusions.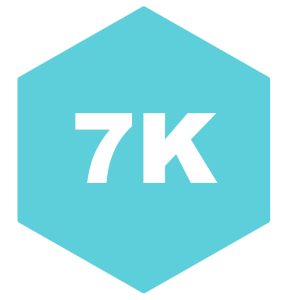 Ready to explore our menu?
First time user? Click button below, and then click Sign Up to get started.
Blogs
Dive deeper into how proteomics is advancing cancer research
The study of proteins is the missing '-omic' in the study of cancer. Having proteomic measurements in our data gives us the strongest case for the integration of genetics, behavior and environment in improving the prediction of disease."
Elio Riboli, European Prospective Investigation into Cancer and Nutrition (EPIC) Study Coordinator and Principal Investigator
Professor of Cancer Epidemiology and Prevention,
Imperial College London
In current -omics era, discovery and validation of protein biomarkers are essential for both research and clinical practice having huge impact on early cancer detection, diagnosis improvement, recurrence prevention, therapeutic response monitoring and increased survival outcome. Developing cancer risk-identifier biomarkers that aid both early detection and targeted therapy constitutes an essential aim of the oncology field."
Tanase CP, et al. Prostate cancer proteomics: Current trends and future perspectives for biomarker discovery. Oncotarget.
Curated cancer research publications
| Title | Author | Year | Journal | Volume | Issue | Pages | DOI | Accession number | Keywords | Abstract | All authors/Notes | Link | Epub date |
| --- | --- | --- | --- | --- | --- | --- | --- | --- | --- | --- | --- | --- | --- |
| Associations between circulating proteins and risk of breast cancer by intrinsic subtypes: a Mendelian randomization analysis | Shu X, et al. | 2022 | Br J Cancer | | | | | | | | | | |
| Comprehensive apatamer-based screen of 1317 proteins uncovers improved stool protein markers of colorectal cancer | Li H, et al. | 2021 | J Gastroenterol | | | | | | | | | | |
| CARD10 cleavage by MALT1 restricts lung carcinoma growth in vivo | Israel L, et al. | 2021 | Oncogenesis | | | | | | | | | | |
| Highly multiplexed proteomic assessment of human bone marrow in acute myeloid leukemia | Celik H, et al. | 2020 | Blood Adv | | | | | | | | | | |
| High-Multiplex Aptamer-Based Serum Proteomics to Identify Candidate Serum Biomarkers of Oral Squamous Cell Carcinoma | Blatt, Sebastian et al. | 2023 | Cancers | | | | | | | | Seastian Blatt, Peer W. Kammerer, Maximilian Kruger, Rambabu Surabattula, Daniel G. E. Thiem, Simon T. Dillon, Bilal Al-Nawas, Towia A. Libermann, Detlef Schuppan | | |
Search all our 600+ publications.
Go to our publications viewer, and type keyword "cancer" to narrow your search.
Learn more about SomaLogic products
Ready to discover proteins you never even knew were there?
Contact us to add the only high-throughput,
high-plex assay with unequaled sensitivity to your cancer research.
References
Ghadermarzi S, et al. Sequence-derived markers of drug targets and potentially druggable human proteins. Front Genet ID (2019 ). doi:10.3389/fgene.2019.01075