Bring neurology discoveries to light with the SomaScan® Assay
Detect low-abundance proteins in complex sample types, including cerebrospinal fluid and blood.
Navigate the complex neurology landscape
Nearly 100 million people in the United States alone suffer from 1 of more than 1,000 different neurologic diseases.1 These diseases can derive from various sources such as faulty genes, problems with development of the nervous system, degeneration of the nervous system, dysfunctional proteins, and signaling pathways.2-4
The SomaScan Platform is the proteomics solution for targeted research into the biology of specific neurologic diseases. By utilizing high-content profiling for discovery of potential biomarkers, the platform can be used to further the study of a range of neurologic diseases including Alzheimer's disease and Parkinson's disease, spinal cord disorders, as well as cancer.5-9 In addition, our proteomics approach can be used to identify and track blood- and cerebrospinal fluid–based biomarkers as predictors of disease and indicators of disease progression.5,10
Look deeper with the SomaScan Platform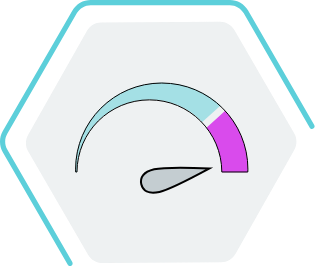 Multiplex, high-throughput proteomics
Screen up to 7,000 proteins per sample and conduct high-throughput analysis of >1,000 samples simultaneously.5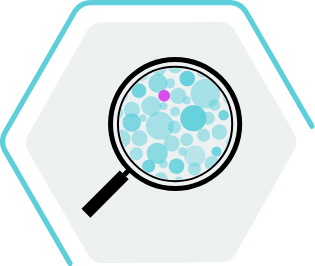 Sensitive detection
Detect and quantify a wide dynamic range of proteins (from fmol – µmol) in complex sample types including cerebrospinal fluid and blood.5,10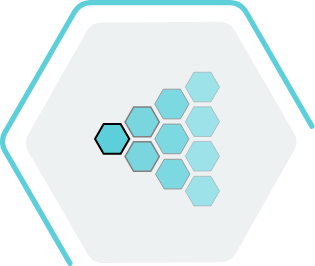 Reproducible
Obtain consistent and reproducible inter- and intra-assay results for data analysis and comparison.5
Advanced proteomics offerings in neurology
The SomaScan Platform is available in multiple formats, each providing unique data outputs to fast-track your neurology research.
BLOG

Proteomic profiling in cerebrospinal fluid: advancing biomarker discovery in neurology

With nearly 100 million people in the United States alone suffering from a neurologic disease, there is an urgent need for reliable biomarkers to aid in diagnosis, monitoring, and development of new treatments.

1,2
References:  1. Gooch CL, Pracht E, Borenstein AR. The burden of neurological disease in the United States: a summary report and call to action. Ann Neurol. 2017;81(4):479-484. doi:10.1002/ana.24897.  2. Moujalled D, Strasser A, Liddell JR. Molecular mechanisms of cell death in neurological diseases. Cell Death Differ. 2021;28(7):2029-2044. doi:10.1038/s41418-021-00814-y.  3. McKinnon PJ. DNA repair deficiency and neurological disease. Nat Rev Neurosci. 2009;10(2):100-112. doi:10.1038/nrn2559.  4. Sweeney P, Park H, Baumann M, et al. Protein misfolding in neurodegenerative diseases: implications and strategies. Transl Neurodegener. 2017;6:6. doi:10.1186/s40035-017-0077-5.  5. Data on file. SomaLogic Operating Co., Inc.  6. Ward M, Schofield EL. Biomarkers for brain disorders. Therapy. 2010;7(4):321-336.  7. Shi L, Winchester LM, Westwood S, et al. Replication study of plasma proteins relating to Alzheimer's pathology. Alzheimers Dement. 2021;17(9):1452-1464. doi:10.1002/alz.12322.  8. Yang C, Farias FHG, Ibanez L, et al. Genomic atlas of the proteome from brain, CSF and plasma prioritizes proteins implicated in neurological disorders. Nat Neurosci. 2021;24(9):1302-1312. doi:10.1038/s41593-021-00886-6.  9. Candia J, Cheung F, Kotliarov Y, et al. Assessment of variability in the SOMAscan Assay. Sci Rep. 2017;7(1):14248. doi:10.1038/s41598-017-14755-5.  10. Masvekar R, Wu T, Kosa P, Barbour C, Fossati V, Bielekova B. Cerebrospinal fluid biomarkers link toxic astrogliosis and microglial activation to multiple sclerosis severity. Mult Scler Relat Disord. 2019;28:34-43. doi:10.1016/j.msard.2018.11.032.  11. Walker KA, Chen J, Zhang J, et al. Large-scale plasma proteomic analysis identifies proteins and pathways associated with dementia risk. Nat Aging. 2021;1:473-489. doi:10.1038/s43587-021-00064-0.