Better coverage. More insights.
Typical protein assays measure, at most, 10% of the human proteome.
The SomaScan® Assay measures 7,000 proteins from 55 μl of blood.
The SomaScan Assay measures more than double the number of proteins of any other platform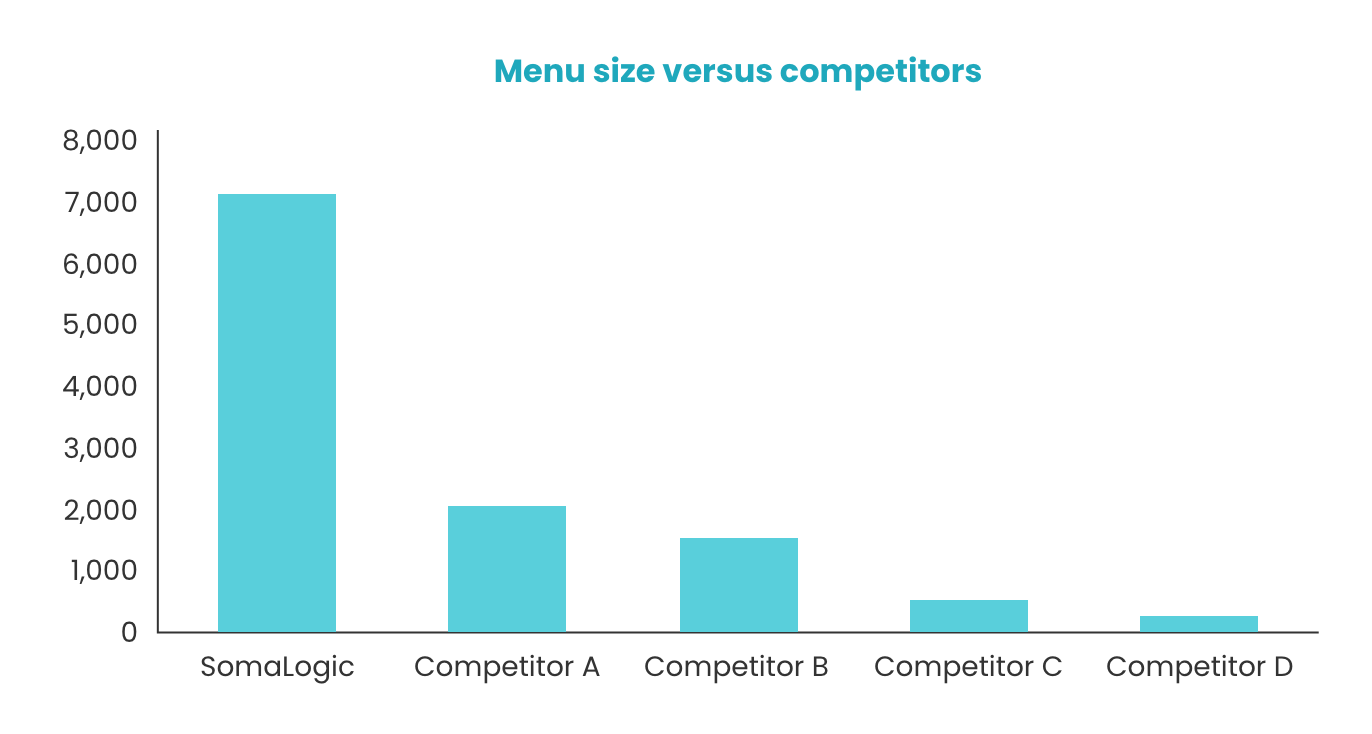 The SomaScan Assay provides broad and deep coverage of every major biological pathway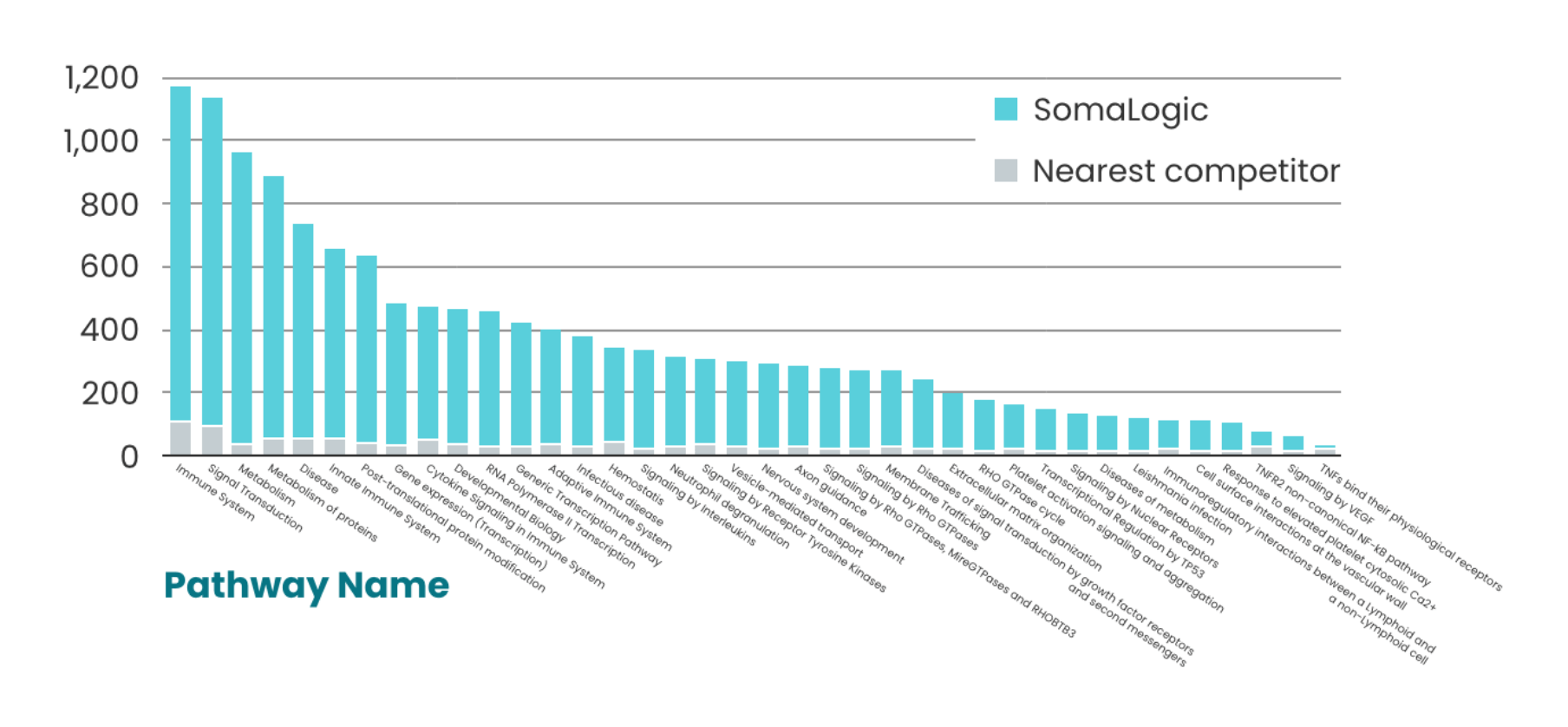 Proteins coverage of major pathways according to reactome.org pathway analysis for the SomaScan® Assay and nearest competitor. Many proteins appear in more than one pathway. Those pathways for which the nearest competitor assay includes fewer than 10 targets are not shown.
And we're not stopping at 7,000 proteins