Explore new pathways to new discoveries
The SomaScan Menu tool gives you an easy, efficient way to access all 7,000 proteins in our database. Choose one of our disease-specific panels, or customize your own panel.
Our extensive coverage of the human proteome means more insights and more discoveries into:
Disease pathways
Novel treatment targets
New applications for approved drugs
Patterns of wellness and aging
And more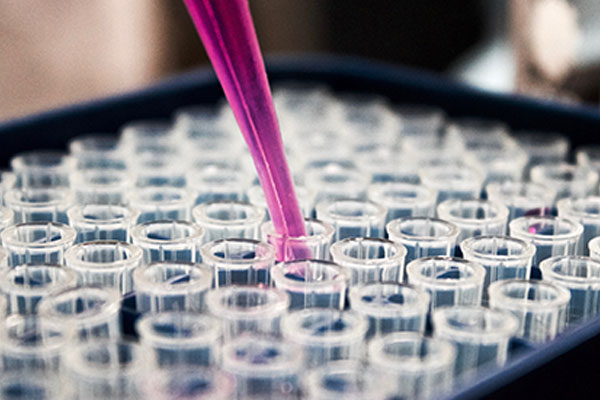 Discover something new by exploring our database. Or validate what you already knew or suspected from previous analyses.
Ready to see the power of the SomaScan Menu?
Explore the menu*
First time user? Click button above, and then click Sign Up to get started.
*For full functionality, view on a desktop computer.
Choose from three easy ways to get started today:
Search by
keywords or IDs.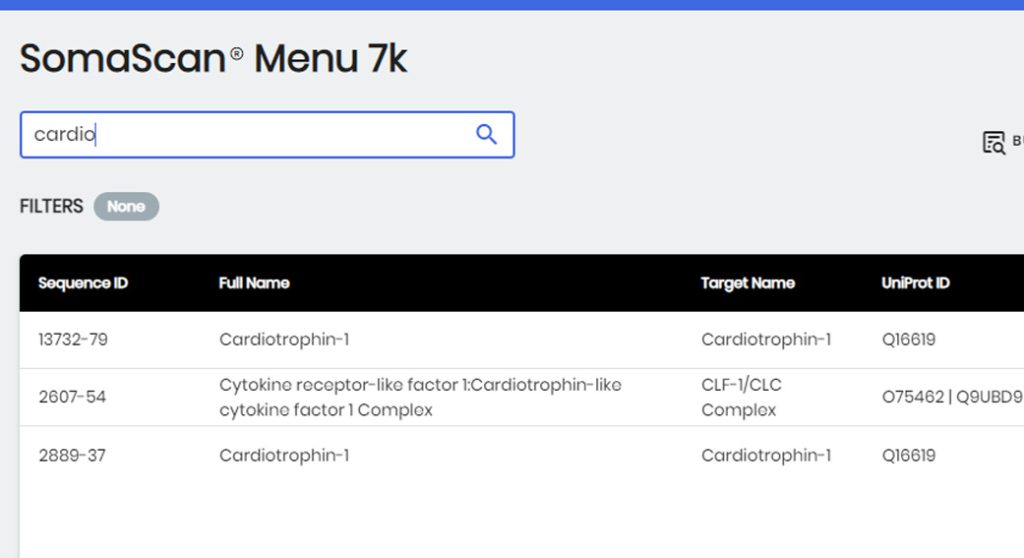 Select up to
five filters.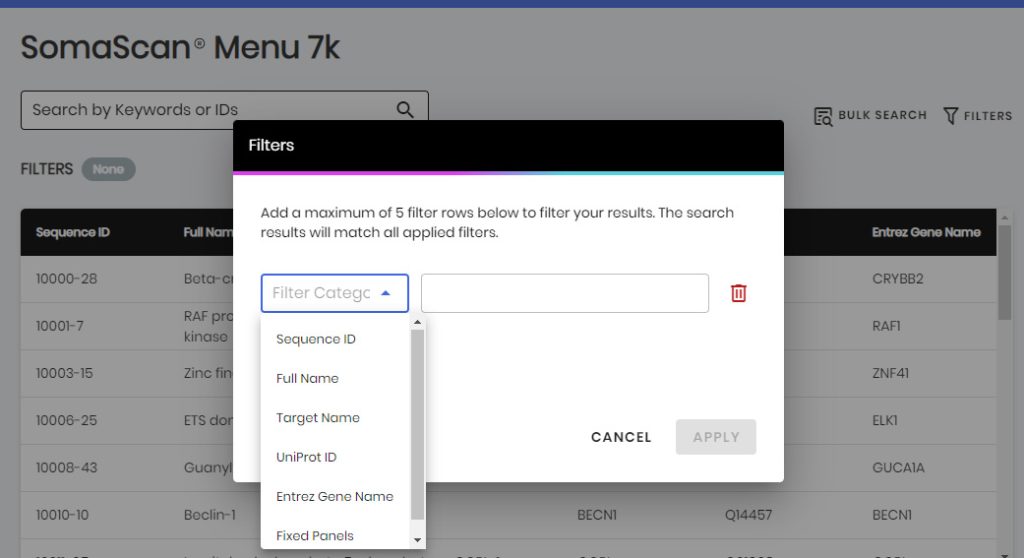 Upload your data file – or use our downloadable template.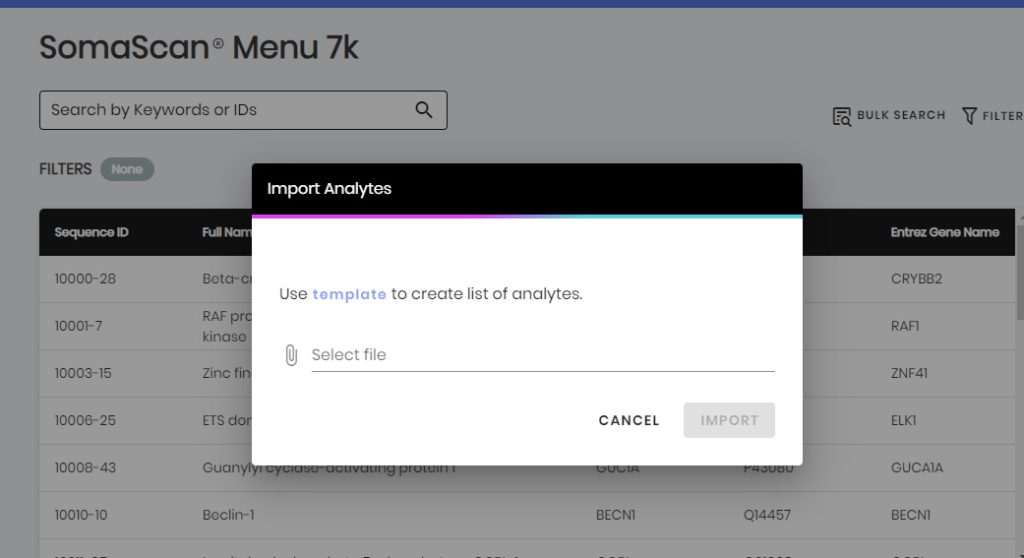 Life Sciences Portal
The SomaLogic Life Sciences Portal is a concise and comprehensive view of all your studies and all your data — from sample submission through completion. And we are with you every step of the way. With just one click, we're available to help you whenever you need us.
DataDelveTM Statistics
Our newest tool! Perform exploratory statistical analysis, and create customizable graphs by combining your SomaScan Assay results and clinical data.
Industry-leading reliability metrics, including sensitivity, specificity, and reproducibility – with coefficients of variation <5%
Sign up for
DataDelveTM Statistics