SomaLogic believes in creating a world where everyone can routinely monitor health and accurately diagnose, effectively treat, and proactively prevent disease.
The Challenge of Precision Health
In every population, most individuals are healthy, but there are also those who are:
"Predisposed" to a health condition.
"On The Ledge" with an unknown precondition such as metabolic syndrome or respiratory insufficiency.
"Under The Radar" with an undiagnosed medical condition because they do not routinely see a physician.
"Walking Wounded" with a known condition but unaware they are at risk of impending complications or even death.
Of course, those who are healthy would like to stay that way for as long as possible.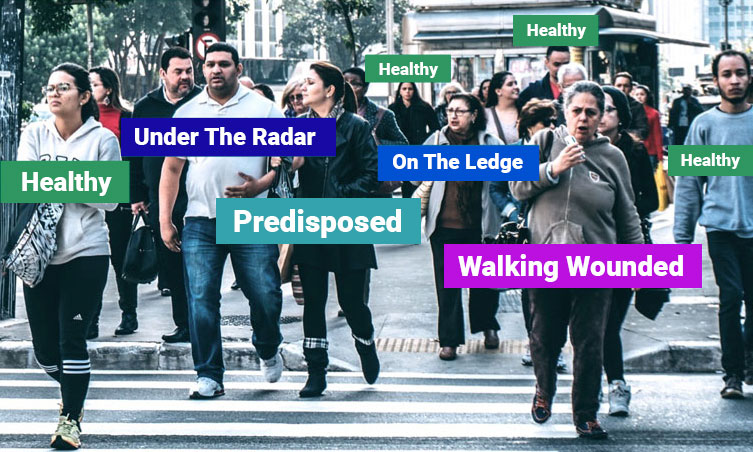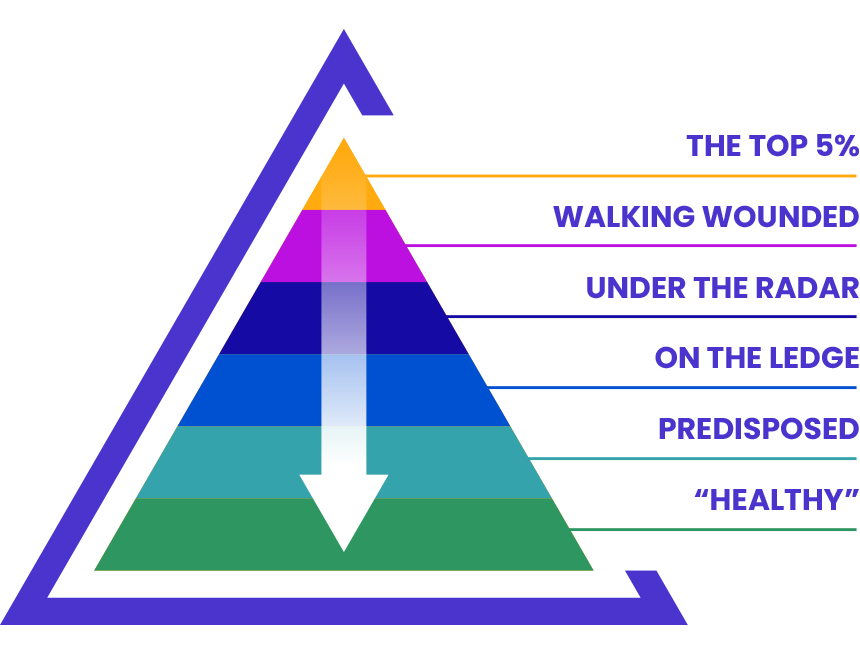 Despite the rhetoric about "precision health," most of the medically developed world focuses on those who are acutely ill or those with easily identifiable conditions — the top five percent of the triangle.
The problem is that without any tools to help them understand how to avoid the avoidable, the healthier people in the rest of the triangle continually move up and the top categories are continually replenished. We need to move precision health from rhetoric to reality, by uncovering the information we need to keep people as healthy as possible for as long as possible.
To fully realize the potential of precision health, SomaLogic has developed a large — and growing — set of SomaSignal™ tests that help enable the healthy to optimize their health and to stave off disease for longer periods of time, and to help those already suffering to manage or even improve their status. We also make our technology available to multiple other providers in health research and delivery to help them accelerate their contributions to a healthier world.