The proteomics of aging: how technology is advancing research
The proteomics of aging: how technology is advancing research
Aging and age-related diseases are a central area of investigation within biology, with researchers bringing a host of technologies to the study of these phenomena. One of those technologies is proteomics, where tools like mass spectrometry and affinity-based assays allow scientists to measure thousands of proteins in biological samples. The ability to measure proteins at such a scale has opened up new opportunities across the life sciences, including in aging research where proteomic approaches are being used to, among other things, elucidate biological processes underpinning aging and identify biomarkers of biological age and of age-related diseases.
Learning objectives
In this webinar, four experts discuss the present challenges and opportunities for proteomics in aging research. Topics discussed include:
What questions within aging research proteomics has helped illuminate
What proteomic-level data provides that other data sources cannot
Advantages and limitations of current proteomic technologies
How emerging technological developments could contribute to future advances in the field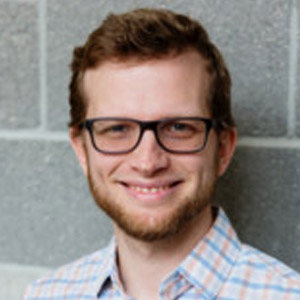 Eric Morgen, MD, MPH, FRCPC
Co-Founder and COO
BioAge Labs
Eric Morgen is Co-founder and COO at BioAge Labs, a clinical-stage biopharmaceutical company advancing a broad pipeline of therapeutics to treat and prevent age-related diseases and extend human healthspan and lifespan. BioAge's computational platform is rooted in longitudinal omics and clinical data spanning more than 40 years and provides a powerful approach to select drug targets that can improve the way we age. Eric oversees the company's clinical, computational, and cohort-based activities.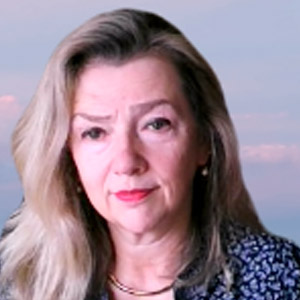 Paola Sebastiani, PhD
Faculty Biostatistician
Tufts Medical Center
Dr. Sebastiani is a multidisciplinary biostatistician, with a long track record of developing new methodologies in Bayesian statistics, decision theory, machine learning, artificial intelligence, and statistical experimental design, in addition to teaching, mentoring, and leading interdisciplinary research projects. She introduced innovative Bayesian techniques for the analysis of genomic and genetic data and was a pioneer in using networks to model the genetic and phenotypic basis of the complications of sickle cell anemia. She is also a renowned biostatistician in the fields of the biology and epidemiology of human aging and longevity: she introduced original methods to design observational studies of human longevity, and to discover genetic and non-genetic risk factors that contribute to healthy aging. She is Co-PI of the NIH funded Longevity Consortium, and of the Long Life Family Study. She is also multiple PI of a project to characterize the molecular targets of the protective APOE2 allele, and of a project that will generate multi-omics profiles of humans and other species to discover targets for healthy aging (Integrative longevity Omics). Her current research focuses on the genetics and epidemiology of extreme human longevity, analysis of rare genetic variants, and integrative analysis of multi-omics data using statistical and machine learning methods.
Birgit Schilling, PhD
Associate Professor and Director of the Mass Spectrometry Center
The Buck Institute
Dr. Birgit Schilling works at the Buck Institute for Research on Aging in the San Francisco Bay Area since 2000, where she has her own laboratory as Associate Professor, and she is Director of the Mass Spectrometry Technology Center. Dr Schilling is interested in translational research and any research that may aim towards therapeutic interventions to improve human aging or disease. Dr. Schilling uses modern proteomics technologies, such as data-independent acquisitions, to investigate basic mechanisms of aging and senescence, as well as using this knowledge to develop biomarkers of aging and disease. Additional key projects in the lab investigate osteoarthritis (cartilage and bone), extracellular matrix, the dynamic role of post-translational modifications during signaling, neurodegenerative diseases, cancer and aging. Dr. Schilling is the President of the U.S. Human Proteome Organization (US HUPO).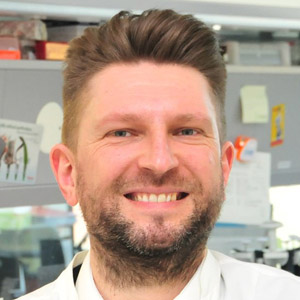 Alessandro Ori, PhD
Group Leader
Leibniz Institute for Age Research – Fritz Lipmann Institute
Alessandro Ori holds a PhD in Biochemistry, and he was a postdoctoral fellow at the European Molecular Biology Laboratory in the laboratory of Martin Beck. During his postdoc, he applied mass spectrometry-based proteomics to answer fundamental questions in the fields of structural and systems biology, and pioneered the integration of omics data to study aging. He joined the Leibniz Institute on Aging in Jena in September 2015 where he is leading a junior research group and heading the proteomic unit. His lab focuses on (i) understanding how aging predisposes to the onset of neurodegenerative disorders by impairing protein homeostasis, and (ii) how the cross-talk between adult stem cells and their niches is affected by aging leading to reduced regenerative capacity of old organs.
The proteomics of aging: how technology is advancing research
A presentation by Eric Morgen, MD, MPH, FRCPC; Paola Sebastiani, PhD; Birgit Schilling, PhD; Alessandro Ori, PhD