Liquid health check – Plasma protein patterns as comprehensive indicators of health
Earlier this year, Stephen Williams (SomaLogic), Claudia Langenberg (University of Cambridge*), and Peter Ganz (UCSF) lead a team that demonstrated the first proof of concept for a comprehensive "liquid health check" that derived 11 different health indicators from 55µl of blood.
The study combined clinical data from five different groups of nearly 17,000 prospectively monitored participants in whom ~5,000 proteins were measured at study baseline using the SomaScan® Assay. Using machine learning models, they found that they were able to characterize six current health states and predict three health related behaviors—equaling metrics that would typically be generated from a battery of costly medical tests and approximately nine visits to the doctor. Additionally, they used the proteomic data and their models to reliably forecast probabilities of cardiovascular events and advancement from prediabetes to diabetes five years later.
In this webinar, Williams, Langenberg, and Ganz will discuss key findings and motivations for the study "Plasma protein patterns as comprehensive indicators of health," which was recently published in Nature Medicine. The webinar will additionally explore the implications of their findings for public health, particularly in the areas of diabetes and cardiovascular disease.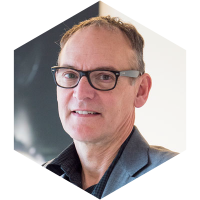 Stephen A. Williams, MD, PhD
Chief Medical Officer, Somalogic
Dr. Steve Williams joined SomaLogic in 2009 as Chief Medical Officer responsible for the development of the SomaScan® Platform. Prior to SomaLogic, Dr. Williams co-founded the pharma consultancy Decisionability, LLC in 2007 and authored the book Decisionability: The Skill to Make Your Decisions Productive, Practical and Painless. From 1989-2007, Dr. Williams worked at Pfizer, Inc., initially in the Experimental Medicine group working in Exploratory Clinical Development and later as VP and Worldwide Head of Clinical Technology. From 2003-2007, Dr. Williams was on the National Advisory Council for Biomedical Imaging and Bioengineering at the National Institutes of Health. He helped to launch the Alzheimer's Disease Neuroimaging Initiative and helped to form the FDA-FNIH-PhRMA biomarker consortium, serving on the inaugural executive committee. Dr. Williams led or co-led the PhRMA position papers on "proof of concept," surrogate endpoints and evidentiary standards for biomarkers and diagnostics.
He has degrees in physiology, medicine and surgery, and a Ph.D. in medicine and physiology from Charing Cross and Westminster Medical School (now a part of Imperial College, London). He also obtained training in diagnostic imaging at the University of Newcastle Upon Tyne.
He likes to spend time with his family (4 children and 3 grandchildren) and his hobbies include fitness training, skiing and mountain biking.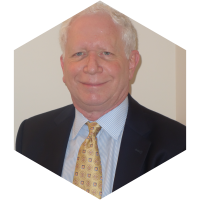 Peter Ganz, MD
Director of the Center of Excellence in Vascular Research at the Zuckerberg San Francisco General Hospital; Professor of Medicine, UCSF
Dr. Ganz served as the Chief of the Cardiovascular Division at ZSFG in 2008 – 2019. Dr. Ganz has been a pioneer in two areas of translational cardiovascular research. He was the first to publish on vascular endothelial function in health and its dysfunction in atherosclerosis in humans (N Engl J Med 1986; 315:1046-1051). Currently, Dr. Ganz is making important discoveries in the field of proteomics – using modified aptamers as binding reagents to quantify proteins in blood. He is using proteomics to construct prognostic models of disease (JAMA 2016;315:2532-2541) and to understand the biological pathways of diseases and biological mechanisms of drug therapies (Circulation. 2018;137:999–1010). Dr. Ganz received his M.D. from Harvard, completed his residency at the Massachusetts General Hospital and cardiovascular fellowship at the Brigham and Women's Hospital. He spent 25 years directing cardiovascular research in the cardiac catheterization laboratories at the Brigham and Women's Hospital and Harvard Medical School, prior to arriving to UCSF in 2008. He likes to spend time with his wife, three children and one grandchild. His hobbies include hiking, biking, great food and passion for classical music.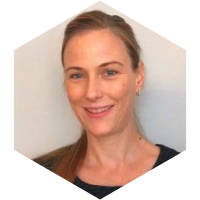 Claudia Langenberg, MD, PhD
Program Leader, University of Cambridge
Dr. Claudia Langenberg is a program Leader at the MRC Epidemiology Unit at the University of Cambridge, Clinician in Residence at The Francis Crick Institute, and Honorary Consultant Physician at Public Health England. Dr Langenberg's research focuses on molecular epidemiology and the integration of genomic, proteomic and metabolomic data to investigate metabolic pathways and their causal relevance across a range of diseases, particularly type 2 diabetes. Dr. Langenberg received her medical degree and a PhD in medicine from the University of Münster, Germany, a Masters in Epidemiology from the London School of Hygiene and Tropical Medicine, and a PhD in Epidemiology from University College London. Dr Langenberg has published over 270 papers and served as the Editor-in-Chief of the 'Generation Genome' report of the Chief Medical Officer of England that transformed genomic services for NHS patients. In 2018 she was awarded the Helmholtz International Fellow Award. She lives in London with her husband and 6-year old twin girls.