Low coefficients of variation are crucial to accurate, reproducible results
Coefficients of variation <5% allow detection of the most minute changes in proteins without having to analyze more samples than needed.
Coefficients of variation <5% let you see even the smallest changes in disease state and therapy effectiveness
Reproducibility is fundamental to obtaining reliable and accurate research results. It's a basic tenet of scientific analysis: results must be reproducible and consistent throughout the research process. While all researchers know this to be true, understanding a platform's coefficient of variation (CV) is an often-overlooked factor when deciding which assay is best for your research goals.
Currently, CVs can range from 5-20% with proximity ligation assays using polyclonal antibodies and 10-20% for mass spectrometry. But the SomaScan® Platform yields median CVs <5%.

But why is 5% better than 10% or 20%?
Precision – typically measured by the coefficient of variation – is a measure of repeatability and indicates how well the same result can be reproduced when a single sample is tested several times.
We designed our platform on the belief that having the lowest coefficient of variation is vital to accurate identification of the smallest physiologic or disease-related changes in a person. Without this level of precision, we believe these changes cannot be reliably tested in individuals, and clinical studies will require larger numbers of participants. SOMAmer® reagents yield precise, reproducible results
The SomaScan Assay doesn't rely on polyclonal antibodies, which are variable, as some assays do. The SomaScan Platform uses Slow Off-Rate Modified Aptamers – called SOMAmer® reagents – to analyze our entire database of 7,000 proteins in each 55-μL sample.
See how SOMAmer reagents work
SOMAmer reagents are synthetic, ssDNA sequences with protein-like appendages that bind tightly to a specific protein target. Unlike polyclonal antibodies, these reagents are eternally consistent, which means dependable reproducibility that is superior to any other proteomic assay in the industry.
LEARN FROM A COLLEAGUE
Assessment of variability and normalization methods using the plasma 7K SomaScan® Assay v4.1
Julián Candia, PhD, and Keenan Walker, PhD, present the largest independent technical assessment of the SomaScan Assay, based on a study of 2,050 samples across 22 plates. Their presentation includes a robust discussion of the effects of normalization and the low coefficients of variation they observed.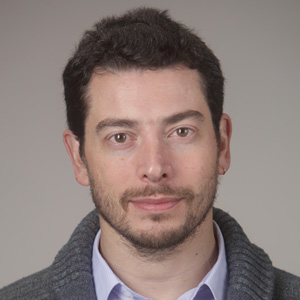 Julián Candia, PhD
Staff Scientist
Longitudinal Studies Section
Translational Gerontology Branch
National Institute on Aging
National Institutes of Health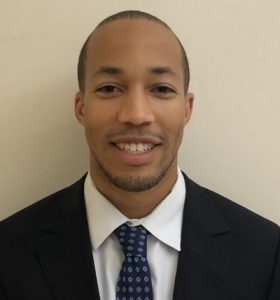 Keenan Walker, PhD
Investigator, National Institute on
Aging Intramural Research Program
Chief, Multimodal Imaging of
Neurodegenerative Disease (MIND) unit
National Institutes of Health