Lower costs, reduce risks and improve outcomes through precision proteomic technology
Game-changing innovation that improves your bottom line through enhanced risk stratification and actionable insights across populations of patients
REWARD QUALITY AND EFFECTIVE CARE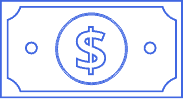 Enable value-based care initiatives by offering tools to support better patient outcomes and manage the total cost of care
ENABLE HEALTHCARE
TO WORK BETTER

More accurately identify patients with a poor disease trajectory to intervene earlier and reduce costly events
UNDERSTAND
DISEASE DRIVERS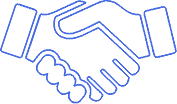 Manage your high-risk and high-cost populations with tests that provide a comprehensive view of factors that may contribute to disease progression
By measuring proteins in blood for real-time information about a person's health status and disease progression…
…providers are better able to monitor, treat, and prevent disease—increasing quality, improving patient outcomes and reducing the total cost of care.
* SomaLogic, Inc. developed the SomaSignal tests and determined their performance characteristics. The tests have neither been cleared nor approved by the US Food and Drug Administration.
LEADING EFFORTS TO MONITOR HEALTH RISK IN COVID-19 PATIENTS
Our 27-protein SomaSignal test could be used to monitor recovery and long-term consequences of COVID-19 infection on the heart
Collaboration with
Massachusetts General Hospital,
Icahn School of Medicine at Mount Sinai, the Institute for Systems Biology,
and others
Funded in part by
Bill & Melinda Gates
Foundation
PROVIDING RISK SCORES THAT TRACK THE IMPACT OF INTERVENTIONS
SomaSignal tests reflect changes in therapy and changes in lifestyle
Secondary cardiovascular risk decreases in a diabetic population as a result of upgraded cardio-protective drug therapy
Ready to jump start precision medicine and reduce costs at the same time?