SomaLogic launches tests for NASH
This post was provided by SomaLogic team member Emilia Costales. Thanks, Emilia!
Next month marks the anniversary of an event we don't celebrate in my family. Three years ago, my 36-year-old niece, Sonya, passed away suddenly after complaining of a headache. She was later found unconscious at home and could not be revived. She left behind two young children who still struggle to understand what happened to their mother. The medical examiner's report cleared up some of the mystery: What killed her was abnormal heart rhythm from undiagnosed nonalcoholic steatohepatitis, or fatty liver disease.
According to the American Liver Foundation, about 100 million individuals in the US have nonalcoholic fatty liver disease, or NAFLD. The disease is not just for adults. It's the most common form of liver disease in children and has more than doubled in children over the past 20 years. The most severe form of fatty liver disease is called nonalcoholic steatohepatitis, or NASH, which damages the liver permanently. The National Institutes of Health state that, even though NASH can be fatal, the disease can cause no symptoms, just like in my niece's case.
NASH causes liver inflammation and progresses silently, leading to cirrhosis, liver cancer and liver failure. Tests for the disease may include blood tests and imaging but, ultimately, the gold standard for identifying the disease is a liver biopsy where a needle is inserted between a patient's ribs and into the liver to collect a sample of tissue. Higher risk patients may need a transjugular liver biopsy where the needle is threaded into the jugular vein in the neck and travels down to the liver to collect a sample.
In May 2020, SomaLogic announced the availability of the NASH Bundle as a SomaSignal® test for research use only by pharma and academic customers. As part of the SomaSignal "Barracuda" launch, the bundle includes four tests for NASH: steatosis, inflammation, ballooning and fibrosis. These tests can be done on patients with a single small sample of blood—no biopsy required.
Because the testing is not as invasive, researchers can collect data for more frequent sampling, which is ideal for longitudinal and drug development studies.
"Pharma and academic alliance partners can order our standard SomaScan® Assay, or the NASH Bundle, or both," says Andrew Page, Senior Manager, Marketing. "This is the first SomaSignal test to be sold specifically to our research customers, and it's exciting because our SomaSignal tests address some of the key questions that our customers study."
Developing the bioinformatics models for four new SomaSignal tests presented challenges. The modeling type for these tests was different than previous tests for cardiovascular risk. Our collaborators also added different requirements to make the tests more useful to their research.
"NASH presents itself with different levels of liver damage visible only in a liver biopsy, like ballooning and fibrosis. These categories are described as distinct phenotypes but generally represent disease severity," says Leigh Alexander, a scientist in the Bioinformatics group that developed the models for the new NASH tests. "The approach for NASH is classification of the different levels of disease severity, and we present the results for two different categories to show the physician and patient the likely degree of overall current liver health."
SomaLogic developed the tests for use primarily in NASH drug development. Leigh says what makes this product unique is that we can track response to drug treatment over time. That capability will be important to the pharma companies involved in drug development to be able to better understand if their treatments are making a difference and how quickly, all without having to re-biopsy patients. Additional studies are needed before the test is ready for patient care. It is expected to be available through doctors as a SomaSignal clinical test in 2021.
Needing more information on NASH? Steve Williams presented a webinar "Liquid Liver Biopsy: Predicting NASH and NAFLD with serum protein biomarkers" on April 30. 
You can review the webinar and download the white paper.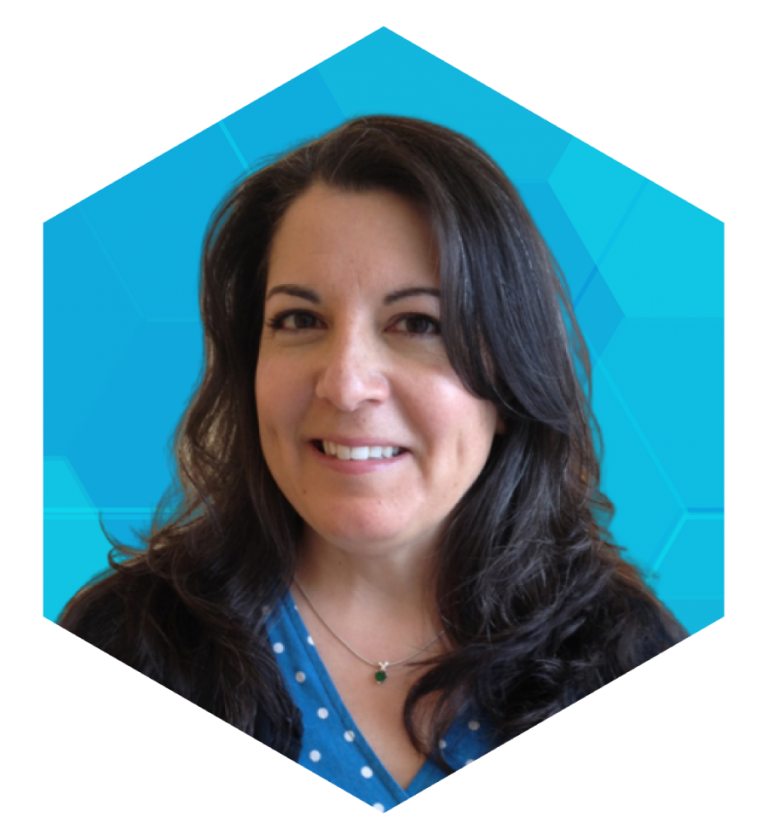 Emilia Costales
Corporate Communicator at SomaLogic
More blogs
BlogProteomic profiling for discovery of biomarkers and mechanistic insights into acute myeloid leukemia (AML)
Acute myeloid leukemia (AML) is a cancer of the blood and bone marrow that is characterized by the abnormal proliferation of immature myeloid cells. It is the most common type of leukemia among the adult population that accounts for about 80% of all cases1. AML is a complex, genetically heterogeneous disease, which presents challenges for treatment. Although most patients respond to standard intensive chemotherapy, approximately two-thirds of the patients relapse within 18 months to 5 years of the initial treatment2. The bone marrow microenvironment is thought to play a significant role in mediating the persistence of malignant leukemic stem cells. However, the exact nature of bone marrow–leukemic cell interactions is not well understood.